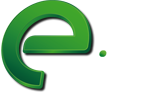 YOUR PARTNER
FOR SELF-SERVICE e-SYSTEMS
REFERENCES
APPLICATIONS FOR KIOSKS WITH
INFORMATIVE, EDUCATION AND EVIDENCE FUNCTION
e-RECEPTION

e-RECEPTION
e-Reception is a self-service informative, visiting, training and testing system with an application e-Visit which provides fast and comfort service for visitors in company at various types of receptions. It can enable automatic registration of visitors with touchscreen or mechanical keyboard, card reader and document scanner.
Automation of visitors´ registration process with optional possibility of safety training and informational function of the kiosk can speed up and ease reception operation but also reduce number of staff and minimise labour cost.
e-Reception kiosk can be used as fully automated virtual reception or as addition to existing reception as self-service to speed up visitors´ entries and their safety training, especially at demanding times.
e-Reception functions as informational kiosk for staff with optional functions, such as attendance record-keeping, catering system, e-safety training, automated company car allocation e-CARPARK and so on. Kiosk can also have payment function for internal company payments.
Brief description of application software
Member of staff login with their RFID staff card and the visitor can select from public portfolio of available company information.
Announced visitor comes with pre-generated internet QR code with all required registration information saved in their phone. When they scan their QR code and verify their identity, they will be registered to the visitor´s database.
Visitor without a QR code will fill out personal information and continues with the same process.
If needed, e-kiosk can perform e-safety training with test as well.
If all steps are completed, e-kiosk will dispense visitor RFID card and informs visiting person as well.
More information in the attached pdf document
PDF and XLS files can be fully viewed only by registered users.Please register your e-mail address on the form
here
.
YOUR PARTNER
FOR SELF-SERVICE e-SYSTEMS