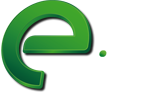 YOUR PARTNER
FOR SELF-SERVICE e-SYSTEMS
REFERENCES

e-Point communications - MEET OUR COMPANY
30 years of experience in IT area and 2 long-acting and successfully operating companies,
Cominfo a.s. and Surfpoint a.s.
Connection of both abilities into one as integration of experience and knowledge in the most developing area of self-service technologies.
Our main domain are complex solutions with added value for sport resorts, wellness, hotels and also for businesses and bureaus.We create original solution as per your needs with turnstiles and gates from company Cominfo Ltd., interactive self-service kiosks of company Surfpoint Ltd. and new software applications.
A lot of people prefer independence with ordering and collecting of services.
Businesses automate and optimize a number of processes and we meet their requirements.
Even you can be step ahead with us
YOUR PARTNER
FOR SELF-SERVICE e-SYSTEMS