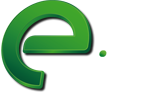 YOUR PARTNER
FOR SELF-SERVICE e-SYSTEMS
REFERENCES
APPLICATIONS FOR KIOSKS WITH
PAYMENT FUNCTION
e-TILL

e-TILL
Self-service till system e-TILL is a universal hardware and software system solution designed for self-service payments, cash and non-cash (bank cards VISA, MC/EC) and for club card payments. It can be connected to all IS.
e-TILL accepts payments by credit and debit cards.
When cash payments are made e-TILL functions in DYNAMIC CASH CHANGE MODE.
e-TILL is suitable especially for all types of payments for purchase of goods and services, paid services at bureaus and civil service departments, for holiday and wellness providers, health care institutions, internal staff payments without need of till staff, etc.
e-TILL is modular facility configurated to every provider´s needs
Brief description of application software
e-TILL functions as payment machine for all our supplied applications. Customer identifies their payment by generated QR code, alphanumeric code or by other specified method and pays in cash or by card.
e-Till will print payment confirmation, possibly even opens exit turnstile.
More information in the attached pdf document
PDF and XLS files can be fully viewed only by registered users.Please register your e-mail address on the form
here
.
YOUR PARTNER
FOR SELF-SERVICE e-SYSTEMS