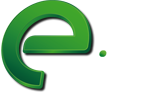 YOUR PARTNER
FOR SELF-SERVICE e-SYSTEMS
REFERENCES

DO YOU WANT TO OFFER MORE
SERVICES WITH LESS STAFF?
... OR REDUCE LABOUR
AND SALARY COST?
... AND EVEN CUT WAITING TIMES
AND LONG QUEUES OF VISITORS?
MEET OUR WORLD
OF MODERN E-TECHNOLOGIES
FOR SELF-SERVICE APPLICATIONS.
Independent or incorporated self-service e-kiosks offer wide utilization in area of information supply, reservation and sale of goods/services, as virtual receptionists, long queue management and call systems, interactive communication and payment function.
Our e-kiosks offer connection of user-friendly software applications with reliable and resistant hardware in one elegant design.
YOUR PARTNER
FOR SELF-SERVICE e-SYSTEMS