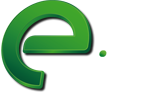 YOUR PARTNER
FOR SELF-SERVICE e-SYSTEMS
REFERENCES
APPLICATIONS FOR KIOSKS WITH
PAYMENT FUNCTION
e-FLASH TILL

FLASH e-TILL
Mini-payment system FLASH e-TILL is modular hardware and software system solution designed especially for very fast processing of flat-rate payments, admission or one-off fees at smaller events.
As payments are restricted to 20 euros cash or by card, it provides maximum payment speed and minimizes labour cost of till staff by speeding up and automation of the whole payment process.
Entry and exit turnstiles can be added to the system as well.
Real advantage of the FLASH e-till and controlled turnstiles is their mobility. Both facilities can be quickly installed as mobile formation for the specific event and the equipment can be then easily dismantled after the event is finished. They can be then moved and installed on the next event site.
Flexible solution allows easier payment of flat-rate fees and processing of admission fee collection also for smaller events – e.g. admission to a small exhibition, a cultural event, sales markets, toilets that charge a fee. The labour cost of the till staff and the cost for control mechanism of the access permission would be too high.
Brief description of application software
After payment is made, FLASH e-TILL will print out a receipt with QR code. Turnstile will release only after the QR code is verified and proves that payment was really processed.
More information in the attached pdf
PDF and XLS files can be fully viewed only by registered users.Please register your e-mail address on the form
here
.
YOUR PARTNER
FOR SELF-SERVICE e-SYSTEMS