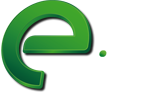 YOUR PARTNER
FOR SELF-SERVICE e-SYSTEMS
REFERENCES
APPLICATIONS FOR KIOSKS WITH
PAYMENT FUNCTION
e-MARKET

e-MARKET Sale and till
Self-service payment system e-MARKET sale & till is modern hardware and software system application suitable for shops, selling organizations and restaurants or other providers in defined area.
From customers´ movement point of view, it´s closed or restricted selling area, which can be entered only when meeting certain criteria. Before entering controlled zone, there is a machine which dispenses RFID cards or cards with QR codes for unique customer´s identification.
When coming through the entry turnstile, RFID or QR card is activated for shopping. There is a payment e-KIOSK located inside shopping area, which accepts cash and non-cash payments. There is a safety turnstile on the way out.
Total price for all collected items or services is summarized on unique customer´s account. Customer pays final bill at the payment kiosk so contact of staff with revenue income is eliminated.
The system is interconnected with sales and warehouse system of the provider
Brief description of application software
At the entry machine customer receives a paper card with a QR code or RFID card which will enable their one-off entry.
At the same time there is also a temporary shopping account generated when coming through the entry turnstile. Purchase of goods, food consumption or payment for services are recognized by summarizing all transactions on the customer´s account.
e-KIOSK will check the account balance and request payment when leaving. Exit turnstile will release customer after payment is processed.
It´s also possible to use RFID loyalty cards with multiple entry which has a permanent account created.
More information in the attached pdf document
PDF and XLS files can be fully viewed only by registered users.Please register your e-mail address on the form
here
.
YOUR PARTNER
FOR SELF-SERVICE e-SYSTEMS